Sexy
Tomboy to Temptress
Bobbi was a natural beauty but during her youth she spent little time in girlish pursuits. Instead she read, listened to records and quietly dreamed. In her teens she did wear some makeup and according to her sister Cammie she spent an extended amount of time preparing her hairstyle for the day. Obviously when I first met

Bobbi she was beautiful.

When we decided to fully pursue marketing our show we agreed some "girlish" education was needed. One day I turned to her and said

"I am sorry but you're going to have to become a real woman."

She laughed and understood.

The photo below was an idea I wanted to capture for a long time. It was taken during the same session as the Masquer's Cabaret Poster. Bobbi was such a good sport.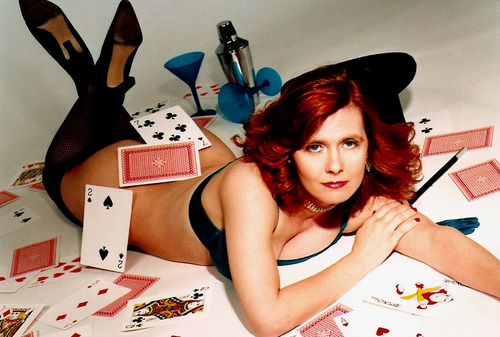 Photographer Greg Endries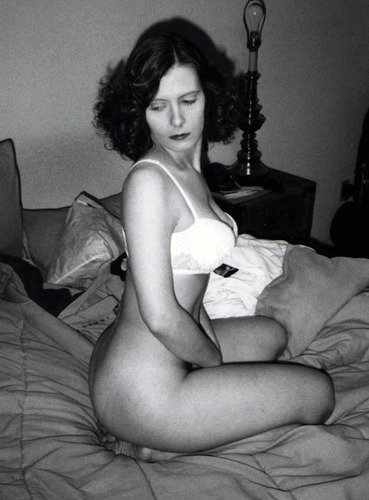 Our show was a commitment on many levels. The same way an athlete trains for an event Bobbi embarked on an ambitious educational journey. She plunged into a regular workout schedule and toned her body. She took dance classes at different studios and pulled techniques from each class. She tried various hair styles and colors. She bought layers of makeup and experimented with applications. She even hired professional makeup artists for private tutoring sessions. She studied music videos and classic films stars such as Rita Hayworth then imitated her gestures and hip movements. She even shopped. Photographer: Charles Peters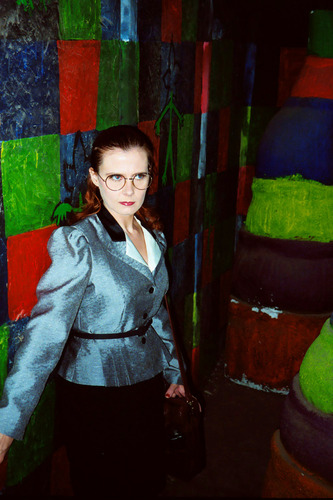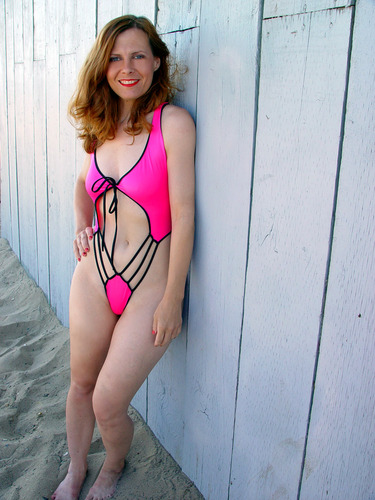 We did almost everything together and this was no exception.

Since so much of our shared vision was inspired by classic films it was natural that I acted as the director and Bobbi as the star.

In the beginning I accompanied her to the hair stylists and advised on the style, cut and color.

I sat outside dressing rooms and gave my approval or disapproval.

And in the spirit of a director/star relationship we found harmony and understanding. I was not dictatorial and she was not a prima donna.

The Funhouse session was shot in October 2002 and never completed.

It was planned to be a skewed "Alice In Wonderland" photo story.

Photographer: Charles Peters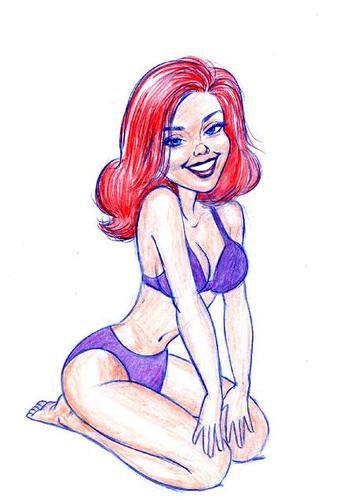 At times she felt overwhelmed but her confidence grew and in a short amount of time she transformed her entire appearance.

Photographer: Lola Vensel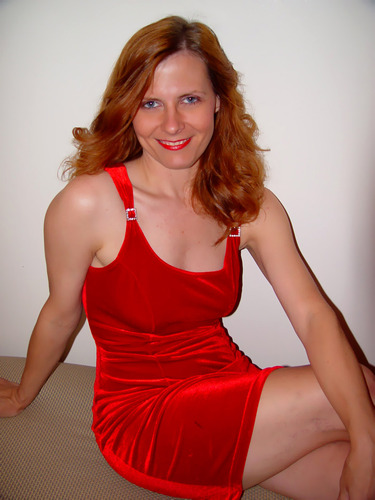 Originally sketched without reference to Bobbi. Later we discovered this piece and the artist commented how he always thought it reminded him of Bobbi. I thought he had used Bobbi as a model but he replied he hadn't. He finished it and gave it to me.

Artist: Cash Donovan
As you can see from these photos Bobbi was a quite a chameleon. Over the years many people commented that she looked liked:

Nicole Kidman
Vivien Leigh
Rita Hayworth
Jodie Foster
Susan Sarandon
Jessica Rabbit

and

Kirsten Dunst


Photographer: Lola Vensel